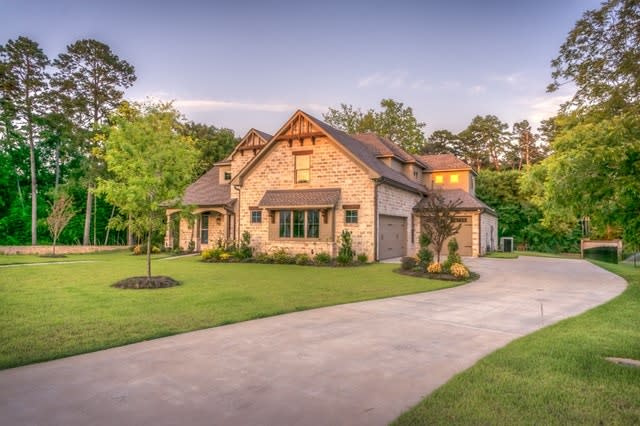 If You Plan to Purchase Real Estate, Here Is a Complete List of Compromises You Should Not Make When Buying a Home
You have been saving money, and you feel now is the right time for that dream home, but you should be cautious. Now is not the time to jump before you think because there has been a significant shift in the real estate market - from the buyer to the seller. The owner is the one dictating the prices, so if you wish to grab the one-time opportunity and become the proud owner of that beautiful home, you will have to be clever. However, there is one thing you should never do, and that is to make compromises when buying a home. Sure they might look like an excellent solution to all your problems, but down the road, they will turn your new house into a nightmare. So here are a few compromises you should not make when buying a home.
Budget
Buying a home can sometimems feel like copeting in an auction where the highest offer wins the property because, in most cases, there are more buyers than the number of homes for sale. You'd better be quick if you wish to win in this game, but you should always be aware of all the deal killers for homebuyers. Number one, never spend money that you do not have. You might be tempted to offer more so that the owner chooses you, but there are many more expenses just around the corner.
Unfortunately, the drain on your budget will not stop with the signing of the contract, so do not forget to put on paper all the extra expenses like utility bills, mortgage payments, real estate taxes, etc. Always consider them when buying a home because if you cannot withstand all the monthly expenses, it is simply not worth it, no matter how perfect the property is.
No matter how irresistible the property is, never go beyond your financial means – it is one of the most critical compromises you should not make when buying a home/s.
If You Wish to Buy a Turnkey Property or Avoid Fixer-upper
If you wish to save money, you might consider buying a fixer-upper, but there are a few things you should know beforehand. Depending on the general state of the property, renovation can take a pretty long time, and it will also be an additional strain on your budget. Sure it is possible to speed up the process by hiring a good contractor, but is it worth it? Are you prepared to wait up to six months for your home to be livable? If the answer is no, then you should opt for a turnkey home because, in the end, it is easy money. However, it does not mean that every part of your property is 100% new or ready to be sold. You can purchase a home that needs minimum investments to make it shine again and be an attractive addition to the real estate market.
Floor Plan
When buying a home, you should know what to expect from it. If you are a young couple planning to expand your family, then a home with an additional room is the best solution. It is not prudent to compromise on a house that is smaller just because it is cheaper. Yes, there is always a possibility of expanding and adding more space, but that is just one more expanse you should plan for. However, if you plan to downsize, it's a whole different story. If you are relocating into a smaller home, it is best to hire a Lakewood-based crew to handle it. They can help you relocate more efficiently and advise you on what to do with excess furniture so that your new house is not cramped with too much stuff. Remember, when the time comes to choose the right property, do not compromise on the quality of your life for any reason.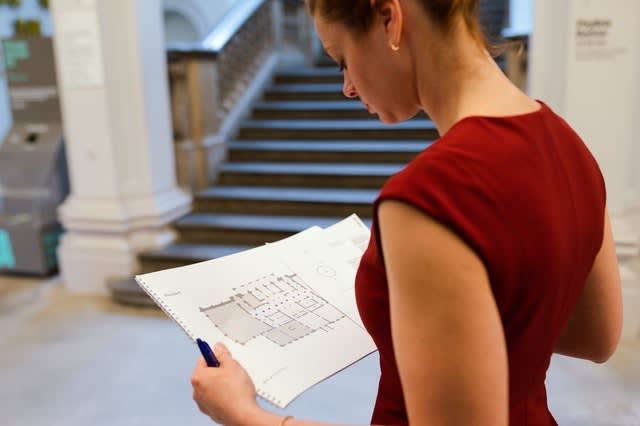 When buying a home, ask for copies of the floor plan to help movers help you.
The Neighborhood
People often make the mistake of not thinking about the neighborhood when shopping for a home. It is one thing that can turn your home into a dream one or a complete nightmare, so before you sign the papers, be sure this is what you want because later, it will be too late. There is no way you can change the house next door or the neighbors. Also, when the time comes, you can do several things to prepare your home for sale, but if the surrounding area is not attractive or welcoming, you will have a tough time selling it.
So always thoroughly check the neighborhood when choosing a property. For example, every time you come to view the home, take a few moments to listen for any loud noises and look at the state of houses around. It is better to avoid them if they are rundown because it will be hard to make a profitable turnaround on the property.
Parking Space Is One of the Compromises You Should Not Make When Buying a Home
If you own a car and do not see yourself without one in the future, you should not compromise on a parking space when buying a home. Without one, it will be pretty hard to enjoy your new property if you struggle to find an alternative spot every day. So if there is no driveway, garage, or assigned parking, stay away from the property. Unfortunately, more and more communities have a major issue with this aspect and offer poor solutions that will leave you utterly drained and stressed. Overnight parking and guest spaces are simply not good enough, so do not agree to them just because you like the property. In the long run, you will start to regret your decision to buy the home, and you will not enjoy it in the slightest.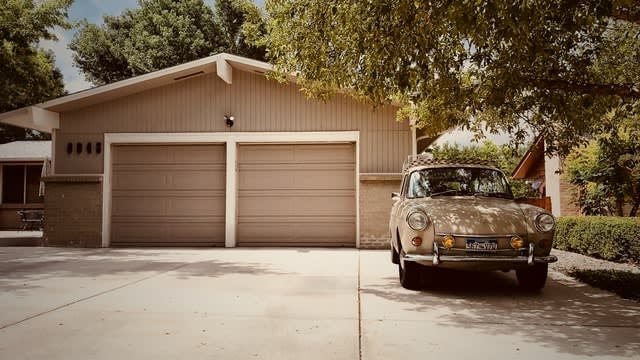 Without the parking space, you will always worry about the safety of your car.
Commute Time
Always ask yourself if the property is worth the trouble of spending two hours every day driving to and from work. Many people are ready to compromise on this if they find what they consider to be their dream home. But in the end, they spend so much time in the car that they have no time to appreciate it. So the question is, is it worth it? If you are not sure, make the drive and see for yourself if this is something that will not bother you. But if you realize that it will, that too long commute time is definitely one of the compromises you should not make when buying a home. Otherwise, it is better to compromise on a smaller home closer to your workplace than add stress to your day-to-day life.